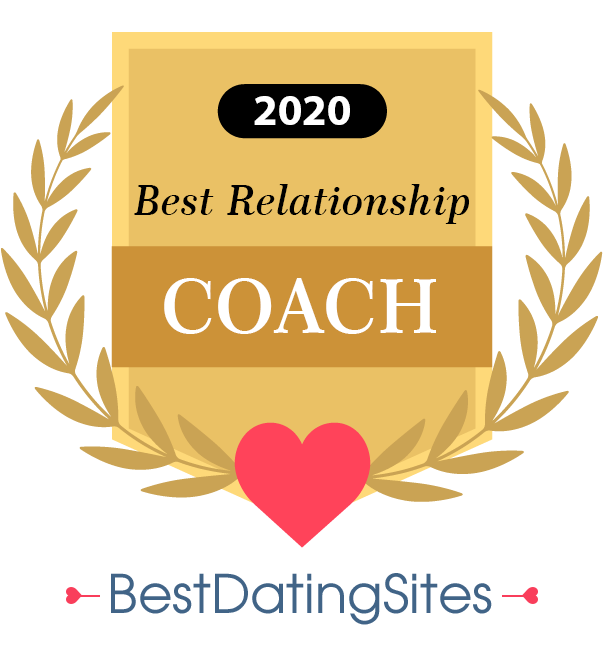 There are many in the Industry who are considered Coaches in terms of Love, Relationship and Sex. The experts in this category vary in terms of experience and reputation. Best Dating Sites presents the top Relationship Coach Category.
These are the very best Relationship Coaches in the Industry for 2020!
Julie Ferman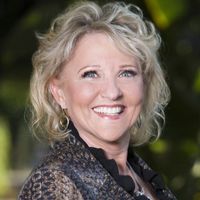 About Me :Julie Ferman is a personal matchmaker and dating coach.
Bio :
Over 20,000 Southern CA single men and women are privately registered with Julie Ferman
Responsible for over 1100 marriages, with over 23 years in business as a personal matchmaker and seasoned dating coach, Julie is thoroughly committed to making dating more fun and more fruitful for you
Julie Ferman chooses her clients carefully, providing an intimate, personalized, boutique experience from Hello to Happily Ever After.
Julie's been featured on Dr. Phil, The Today Show, Good Morning America, NBC's The Match Off, The Hollywood Trend Report, NPR, The Wall Street Journal, The New York Times, The Christian Science Monitor, Woman's World, Westlake Magazine, Ventana Magazine, and The LA Times
- See more at: http://www.julieferman.com/#sthash.kuPnEkVh.dpuf
Over 20,000 Southern CA single men and women are privately registered with Julie Ferman
Responsible for over 1100 marriages, with over 23 years in business as a personal matchmaker and seasoned dating coach, Julie is thoroughly committed to making dating more fun and more fruitful for you
Julie Ferman chooses her clients carefully, providing an intimate, personalized, boutique experience from Hello to Happily Ever After.
Julie's been featured on Dr. Phil, The Today Show, Good Morning America, NBC's The Match Off, The Hollywood Trend Report, NPR, The Wall Street Journal, The New York Times, The Christian Science Monitor, Woman's World, Westlake Magazine, Ventana Magazine, and The LA Times
- See more at: http://www.julieferman.com/#sthash.kuPnEk
Julie Ferman has over 20,000 Southern CA single men and women that are privately registered with her agency. She is responsible for over 1100 marriages, with over 23 years in business as a personal matchmaker and seasoned dating coach, Julie is thoroughly committed to making dating more fun and more fruitful for you. She chooses her clients carefully, providing an intimate, personalized, boutique experience from Hello to Happily Ever After. Julie has been featured on Dr. Phil, The Today Show, Good Morning America, NBC's The Match Off, The Hollywood Trend Report, NPR, The Wall Street Journal, The New York Times, The Christian Science Monitor, Woman's World, Westlake Magazine, Ventana Magazine, and The LA Tim Her clients range from Orange County, West Los Angeles, the SF Valley, Ventura County and Santa Barbara, serving both male and female clients. Julie personally orchestrates your first dates, vetting and screening each candidate for mutual interest and attraction. You experience magical first dates with lasting potential.
Phone Number : 805-371-9557
Website :www.JulieFerman.com
List of Services
Individual coaching
Online Communication Coaching
Evan Marc Katz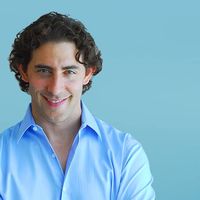 About Me :A dating coach who specializes in helping smart, strong, successful women understand and connect with men.
Bio :Billed as a "personal trainer for smart, strong, successful women," dating coach Evan Marc Katz has been helping singles find love since 2003. Thousands of his clients have fallen in love, gotten married, started families, and found happiness – after only a few months of coaching.
It's an unlikely career for a man – much less a man who was called a "serial dater" by CNN- yet that's what makes Katz such a unique coach. By helping women understand men – what they think, how they act, and what they really want – he empowers them to make healthy, informed choices in love. Katz likens his 12-week Commitment Course to a Masters Degree in Men, and the metaphor is apt. His clients invariably find their education about men lessens their frustration and increases their likelihood of attracting a like-minded long-term partner. Katz started his career in customer care at JDate, during which he wrote his first book, "I Can't Believe I'm Buying This Book: A Commonsense Guide to Successful Internet Dating (Ten Speed Press, 2004). Its release coincided with the online dating boom, and soon, Katz found himself in high demand, with features in The Wall St. Journal, USA Today, and Time Magazine. His follow-up venture, e-Cyrano, was the first online dating profile writing service and it made a big splash. Quickly, Katz realized that people needed support in all aspects of dating, and expanded his services into dating and relationship coaching. His second book, "Why You're Still Single – Things Your Friends Would Tell You If You Promised Not to Get Mad" (Plume, 2006), was a critical success, yet the dating coach was ignoring the very same advice that was leading his clients to love. In 2007, Katz decided to take his advice to the masses. He set up a blog, which began to serve as a one-stop shop for anyone trying to understand relationship dynamics. Combining the insight of Dr. Drew and the wit of Adam Carolla, Katz has answered hundreds of challenging and controversial questions with a unique combination of logic, experience and empathy. Yet despite all his professional success, Katz remained a bachelor. It wasn't until he finally followed his own wisdom that he met his future wife – and became a much better dating coach in the process. By opening up to a new kind of partner, Katz proved that to get different results in love, you have to make different choices. He's very glad he did. These days, Katz works primarily with the clients with whom he most identifies – smart, strong, successful women who have everything… except a lasting relationship. With an array of products, group coaching and private coaching, Katz offers something for any woman who wants to get better results in her love life.
Website :www.evanmarckatz.com
Paul Carrick Brunson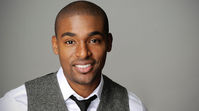 About Me :Paul Brunson's insights and unique understanding of relationships and personal development have made him a sought-after expert on love, dating, self-actualization and entrepreneurship, having appeared in over 180 major media outlets around the world – including appearances on Dr. Drew's LifeChangers, ANDERSON, the Washington Post, Essence, Extra, The Root, The Grio, AOL Black Voices, ABC news and Hot 97.
Bio :In the last five years, television host, author and professional matchmaker, Paul Carrick Brunson, has become recognized internationally as one of the most successful matchmakers. Paul is the founder and president of the award-winning matchmaking firm, The Paul C. Brunson Agency. His firm has served over 600 clients directly and has matched over 6,000 individuals on dates collectively through inventive live events and social media. In 2013, he received an NAACP Image Award nomination for his first book entitled: It's Complicated (But It Doesn't Have to Be): A Modern-Day Guide to Finding and Keeping Love
, which quickly became an Amazon bestseller in just 4 months. He is a Dell Inspire 100 honoree and has been recognized as the iDate Best Matchmaker and Best Relationship Coach of the Year nominee in 2012 and 2013. Appearing as the co-host on Oprah Winfrey Network's Lovetown, USA, Oprah Winfrey notes, "Paul is much more than a matchmaker, he's a life coach."
Awarded the Innovator of the Year in 2013 by the Jamaican Impact Organization, he is the proud host and creator of the popular, educational #MentorMonday webinar series. During those sessions, Paul – along with other successful guest mentors – offers practical advice for big dreams. He has begun the #MentorMondayMastermind, launching nearly 100 concurrent mastermind groups with over 650 participants spanning the globe. An advocate of global awareness and education, Paul has recently joined the Board of Directors for Bahçeşehir University (BAU) based in Istanbul, Turkey. Paul is a graduate from both Old Dominion University and the McDonough School of Business at Georgetown University. He resides in Washington DC with his wife of 13 years, Jill and their sons Kingston and Liam.
Website :www.paulcbrunson.com
Renee Piane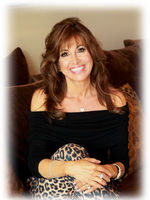 About Me :After nearly two decades in the love and dating industry, Renee Piane has helped thousands of people find true love or get back out there after a divorce or separation.
Bio :Hello! I'm Renée Piane, The Love Designer, and I'm on a mission to ignite the hearts of busy, successful people around the world to Get Real about Love and reinvent their love lives. I am honored that you are here to learn more about me and discover how I can help you achieve your ultimate love vision. Together, we will navigate the wild world of dating as you open your heart to discover what you are looking for as your redesign your new lifestyle!
Now, it's your turn! Choosing a life partner is one of the most important decisions of your life, yet most people rush into relationships or stay in unfulfilling situations that aren't aligned with who they really are.
We all have a calling in this life, and this is mine. I'm here to reignite your faith by sharing my expertise, resources and personal journey with you. Nothing makes me happier than to receive a love story or testimonial from a client who has found their match. Now, let's find yours!
Phone Number : (310) 827-1100
Rita Colbert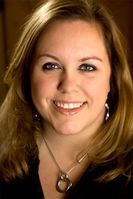 About Me :I'm Founder of Singles in the Suburbs and Find Your Experience. My goal is to help others "Get up, Get out and Do something" so that they can be more present in their relationships, invested in themselves and, ultimately, empowered!
Bio : Seven years ago, I found myself suddenly single. Realizing that all of my friends were either married or in serious relationships, I set up a happy hour for other singles in hopes of making new friends who were in the same "non-married" boat.
Thirty people attended that first event. In just one month, the initial group of 30 grew into 100 singles attending my events and I have since founded Singles in the Suburbs, which hosts approximately 30 events a month and is now over 2,900 members strong. Members say that they love the organization because it celebrates being single!
After the end of yet another relationship, I decided to take a serious look at my approach to finding "the one." To shake up my routine and get over my breakup, I decided to overdose on dating and went on 35 dates in 35 days.
On my dating journey, I learned that I needed to stop questing for a husband and enjoy my relationships as they happened. I threw away my "perfect-mate checklist" and began to engage with the men I met. By doing so, I found greater self-awareness. By mapping out who I am and putting that into the Universe, I was able to recognize the patterns that were sabotaging my relationships and learned how to approach dating from an entirely new perspective.
Those experiences introduced me to numerous people – men, women, single, married – and a wide range of experts. I was excited by the people she was meeting and wanted to bring them all together so, in 2013, I founded

Find Your Experience

. The mission of Find YOUR Experience is to build a community whose members are united on a quest for happiness. Find Your Experience creates an environment for people to meet and connect with members and experts for learning, fun, support and inspiration!
Website :www.ritasquest.wordpress.com
Natacha Noel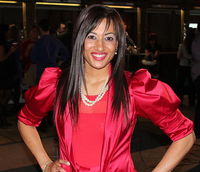 About Me :Natacha Noel is a professional matchmaker, dating coach and founder of Absolute Bachelor Club.
Bio :Hello, I am Natacha Noel and I have found my passion in life: I am a professional Matchmaker. I graduated from University of Montreal with a B.SC in Communications and perfected my skills in broadcast radio and television at Promédia. I began my journey as a Love and Relationship Expert in 2007 when I landed a very rewarding Sex Show Host position on Taboo (CPAM 1610 am). This was a catalyst and gave me the confiidence to apply as a Relationship Consultant for a large relationship agency in 2008. I ultimately founded Absolute Bachelor Club www.absolutebachelorclub.com to help affluent professionals, entrepreneurs, business men, public figures and artists find their true love.

Prior to getting into the matchmaking business, I pursued journalism and acting. The one thing that those professions have in common is they are about connecting with people. As an editor in chief of Souche Magazine I have had to interview many people which prepared me for screening and qualifying the greatest singles I could come across. With acting there is something similar in that I have to connect with my characters and be in the moment with the other actors. That's why I love Matchmaking, because it's all about helping people who are right for each other make connections. Being a matchmaker absolutely fulfills everything I love. Let me share with you that I am a believer of prince charming and that I believed in Santa Clause as long as a child could. I founded Absolute Bachelor Club so that women could be connected with complete, attractive, like-minded, compatible, affluent men. That is why I named the company Absolute Bachelor Club. Absolute represents the holy grail of eligible men! When I am asked the question: Why do you mostly represent male clients? the answer is simple: I believe in traditional courtship. I believe that despite living in a modern world, the fundamentals between man and woman do not change.

Absolute Bachelor Club does it all, I get to reach thousands of people, connect with them and help them fall in love!
Website :www.natachanoel.com
Marni Battista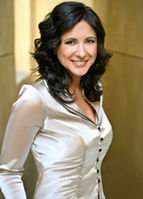 About Me :I give advice, tips and scripts nearly every day on my website, teach workshops, hold AMAZING, powerful group coaching classes, host mixers and work with clients one-on-one.
Bio :Marni Battista has a Masters in Education and is a Certified Life Coach by the International Coaching Federation. She is also a Master Practitioner at administering an Energy Assessment, "The D-Factor," that helps clients pinpoint exactly why they are, or are not date-able, and what types of messages they are unconsciously broadcasting to others based on their thoughts, feelings, actions and attitudes. Marni is also trained as a Facilitator and Mentor Trainer by the Hoffman Institute, a world-renowned leader in personal development. In addition, Marni is the on-camera Life and Relationship Coach to Tristan Couveras, star of the new hit reality TV show, "ControlTV," produced by Seth Green and Ken Fuchs, producer of "The Bachelor."
As the founder of Dating With Dignity and more than 25 years of personal relationship and dating experience, Marni has dated, was married for 17 years, divorced, and then successfully dated again in the 21st century. In addition, she has received professional training in dating and relationship coaching, as well as training in the Core Energy Coaching Process from the Institute of Professional Excellence in Coaching (IPEC). Marni has also been extensively trained as a Facilitator by the Hoffman Institute, one of the world's foremost organizations in personal development. Most important, as a divorcee for more than 5 years, Marni truly understands what it feels like to be lonely and sick of wasting time on dates with men that go nowhere. A woman who is not your mother, best friend, or therapist, Marni is the professional relationship and dating expert who will stand behind you to provide love, compassion, support and honest guidance as you embark on one of the most important, fulfilling adventures in your life.
Website :www.datingwithdignity.com
Natalie Lue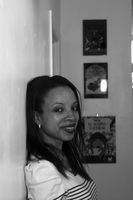 About Me :Dating & relationships writer. Founder of Baggage Reclaim, & Bambino Goodies
Bio :I'm Natalie Lue (pronounced l-oo and it's Chinese in origin) and I'm an emotional baggage declutterer, shady relationship buster, and self-esteem booster all rolled into one. I've taken my experiences as well as the observations and insights I've gained in over ten years of blogging and honed a particular speciality for helping people understand and move beyond emotional unavailability, which presents itself by way of involvement with unavailable people, fear of intimacy and commitment, self-esteem issues, and unresolved issues from childhood. But I'm not just about unavailable and shady relationships – hundreds of thousands of readers around the world treat Baggage Reclaim (BR) like their friend who guides them on how to navigate life. A hell of a lot of what I share here applies to all types of relationships, not just romantic ones. Many BR readers use the advice to manage work, family, and friendship situations.
I can help you to reframe and process the past and negative beliefs so that they stop negatively informing your self-image and directing you to the type of people that you've likely engaged with along the way – people who end up detracting from you not adding to your life. I've helped many readers and students of my courses transform the way they feel about themselves and to let go of toxic people and situations. Through my flagship program
Build Your Self-Esteem
as well as my books,
Mr Unavailable and the Fallback Girl
and
The No Contact Rule
, I help people to offload their emotional baggage and reclaim themselves. If you're ready to demystify what's been going on in a relationship that's been causing you pain or are ready to improve your relationship with you, check out my
courses
and
books
. Although I was born in England (Wolverhampton to be precise), I'm mostly raised in Dublin, Ireland, now living in South East London in Caterham, Surrey. I've been blogging for over a decade and I started Baggage Reclaim in September 2005, not long after experiencing a life-changing epiphany. My health was in tatters due to a debilitating immune system disease (sarcoidosis) and I'd found myself in yet another barely there relationship where after five months, he decided to admit that he wasn't ready for a relationship. Doh! Before that I'd been involved with a coworker who had a girlfriend as well as a string of other toxic relationships, and it suddenly occurred to me when I was given a very poor prognosis for my health that it was time to start taking care of me and living
my
life. I also realised that no matter how many issues these guys had, I was the common denominator. I recognised that I wasn't responsible for their behaviour but I was responsible for the fact that I was with them due to my daddy issues (my father is the first Mr Unavailable in my life) as well as my mommy issues. Ever since then, I've been sharing not just my journey to liking and loving me, but also my insights and observations into unavailable relationships and the things we do and think when we lack self-awareness and self-knowledge.
I love what I do.
It may sound strange but I was born to do this. I can't imagine doing something else and I know that I have to share my gift for getting in the minds of my readers as well as being able to translate many of the tricky situations that leave people feeling confused, doubting themselves, trying to change something that didn't cause the issue, or even wondering if they're crazy. Readers tell me that it's as if I'm living in their head or outside their homes – I promise I'm not! I resonate with a lot of people precisely because I'm not a doctor anything and a hell of a lot of readers discover Baggage Reclaim due to being recommended by therapists – thank you! Mama to two girls and married to Em (previously known as 'the boyf'), I've been running BR full time since February 2008 and before that, I worked in various media sales and marketing roles which combined with my blogging and running a business online, it means I'm sought after for business consultancy too. 'm really into design – I have a degree in product design plus I'm founder of
Bambino Goodies
, one of the biggest lifestyle sites for kids in the UK, and love shopping for vintage and retro pieces (including collecting toys and books from my childhood) plus we're currently renovating our new home. I've been wheat free for a few years, love kinesiology and acupuncture (been doing both since I started BR), I'm partial to karaoke, crafting, routines to 80s and 90s classics on nights out as well as MJ dancing at inappropriate times, and am fond of mojitos. I have a screenplay in development for my first book,
Mr Unavailable and the Fallback Girl,
I signed a deal with Audible for them to produce and market audio versions of my books (should be available late spring 2015) and I'm planning to go on the road with Baggage Reclaim to celebrate its 10th anniversary.
Website :www.baggagereclaim.co.uk
Rachel Greenwald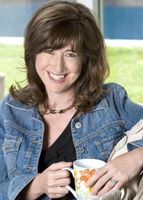 About Me :Rachel Greenwald is a NY Times Best Selling Author, Speaker Dating Coach and Matchmaker
Bio :
Rachel Greenwald is the NY Times bestselling author of "Find a Husband After 35: Using What I Learned at Harvard Business School" (translated into 20 languages). Her new book, "Have Him At Hello: Confessions From 1,000 Guys About What Makes Them Fall in Love… or Never Call Back" * was named by Cosmopolitan magazine as one of the "Top 4 Best Books of Summer".
Rachel is a renowned dating coach and matchmaker for single men and women across the United States, and is responsible for over 800 marriages. She is fondly called "The WifeMaker" by the media, and has appeared on hundreds of TV and radio shows, including The Today Show, CNN, ABC Nightline, The CBS Early Show, and The Steve Harvey Show. She was featured in The New York Times, People, Fortune, The New Yorker, Cosmopolitan, Glamour, and "O" The Oprah Magazine. Oprah Magazine calls Rachel: "My kind of gutsy girl: all the kick of cheddar on rye minus any trace of baloney!" ...and proclaims, "After two weeks of trying Rachel's strategies, I... am now juggling so many suitors that I've started a man-agement diary." [See "In The Media" for additional features on TV, radio, magazines, and newspapers]

In 2010, Rachel starred in NBC's Reality TV dating show "The Match Off!", and in 2006 she also starred in a Reality TV dating show in London. Rachel is the "Love Over 40" online advice columnist for More Magazine, she writes a blog for the Huffington Post, and she writes dating advice for Match.com, eHarmony.com, JDate.com, and Yahoo! Personals. Rachel is also a relationship expert on YourTango and GenConnect, and gives lectures around the world to private groups. She helps private clients nationwide as a Matchmaker and Dating Coach, and teaches training workshops to people who want to become professional dating coaches and matchmakers.

In addition to her M.B.A. degree from Harvard Business School, she has a B.A. in psychology from Wellesley College and a M.Ed. degree from Harvard Graduate School of Education. She lives in Denver, CO, with her husband of 23 years and their three children.
Website :www.rachelgreenwald.com
Laurie Davis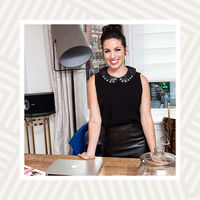 About Me :Laurie has been nominated Best Dating Coach two years in a row at the iDate Awards, and her advice has been featured in more than 500 international media outlets. A veteran of chat rooms and Instant Messenger, she learned what to always do online�and what to never do. Laurie wrote her first online dating profile in 2001, and after encouraging her friends to join various dating sites, she became their go-to guide for online dating advice. She�s grown her passion for helping people connect online into a personalized and hyper-customized service that teaches singles how to use the written word to improve their chances of finding love.
Bio :An early adopter of flirting on the Web, Laurie was working as a Fortune 500 marketing consultant when she lost several contracts due to the recession. Then inspiration struck: What if she could fuse her personal dating successes with her professional background? Forty-eight hours later, with only fifty dollars and a Twitter account, she carved out a unique niche in the industry to help singles navigate tech in the dating world. Since founding eFlirt, she has trained other Certified eFlirt Experts in the company's proprietary method.
Laurie has been nominated Best Dating Coach for the last two years in the iDate Awards. Featured in over 500 international media outlets, Laurie's advice has appeared in The New York Times, Good Morning America, Katie Couric, Forbes, ELLE, Men's Health, Mashable, The Telegraph and The Globe and Mail, among others. She has contributed to the Huffington Post, CNBC, YourTango, AllTop and DatingAdvice.com. And she speaks frequently on stage at events such as South by Southwest (SXSW) Interactive, Internet Week, Social Media Week, 140conf, techweek, and Shecky's Girls Night Out
Laurie's book, Love At First Click: The Ultimate Guide to Online Dating, was released by Atria Books, a division of Simon & Schuster, in January 2013. Laurie recently wed her tweetheart, Thomas Edwards, whom she first eFlirted with in 140 characters on Twitter five years ago.
Website :www.eflirtexpert.com