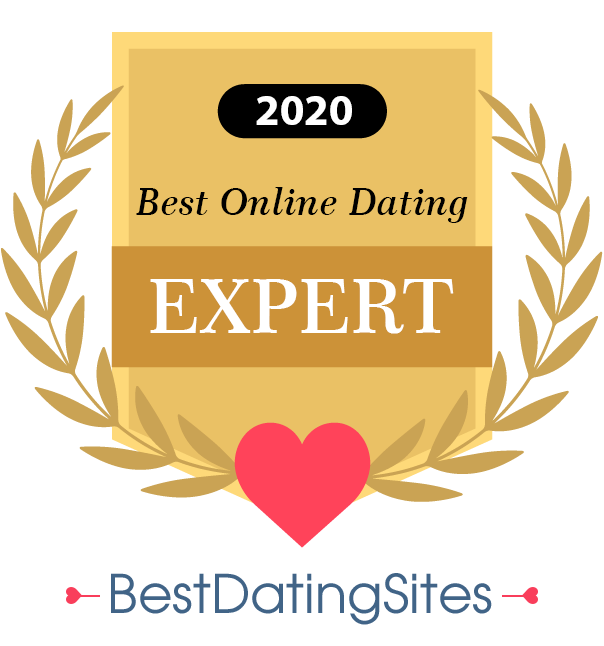 Its a very big deal to be considered a top Online Dating Expert. We have evaluated many of the Industry's leading Internet Dating Experts and present the Best Online Dating Expert category.
These are the very best Online Dating Experts in the Industry for 2020!
Damona Hoffman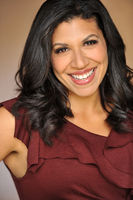 About Me :Damona Hoffman, aka "Dear Mrs D" runs her website www.DatesAndMates.com, coaches private clients in both online and offline dating, and holds regular seminars and mixers.
Bio :Damona Hoffman was an early adopter of the online dating trend in 2001. At the time, she was working for in casting for CBS. She also taught courses for actors focused on auditioning and marketing techniques. These classes taught the lessons of personal branding and making a good first impression. Armed with these skills, Damona led many actors to career success. Several of whom are now regulars on some of television's most popular series.
After having such widely successful clients, Damona applied those techniques for actors towards her own personal dating strategies. She quickly found that, similar to getting cast in a starring role, the better her personal branding was, the better her results. In 2003, Damona's online dating expertise led her to the man who is now her husband. Shortly after, friends, relatives and friends-of-friends started asking for her dating
secret.
Her unconventional strategy has helped many people find their perfect match online. Damona was recently selected by online dating giant Match.com to present workshops designed to help members improve their dating results. Damona's Secret Sessions has helped many online daters polish their profiles, learn how to impress on a first date, and gain the confidence necessary to find love. In addition to writing for
The Huffington Post
, Damona Hoffman pens a bi-monthly column on JDate, and is a featured expert on YourTango.com. She also makes frequent television appearances and has been seen on Fox, CBS, NBC, and most recently the hit show
Pit Boss
on Animal Planet. Her first book
Spin Your Web: How to Brand Yourself for Successful Online Dating
was released on February 1, 2013 and is currently available on
Amazon
, Barnes & Noble, Nook, Vook, and iBooks and has been endorsed by the Executive Producer of
The Millionaire Matchmaker
, The CyberDating Expert, JDate, HurryDate, and more. Ms. Hoffman holds a B.S. in Communications from Northwestern University, coaching credentials from Master Coach University, and a Graduate Certificate from UCLA.
Phone Number : (800) 748-5796
Website :www.DatesandMates.com
Julie Ferman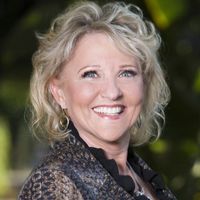 About Me :Julie Ferman is a personal matchmaker and dating coach.
Bio :
Over 20,000 Southern CA single men and women are privately registered with Julie Ferman
Responsible for over 1100 marriages, with over 23 years in business as a personal matchmaker and seasoned dating coach, Julie is thoroughly committed to making dating more fun and more fruitful for you
Julie Ferman chooses her clients carefully, providing an intimate, personalized, boutique experience from Hello to Happily Ever After.
Julie's been featured on Dr. Phil, The Today Show, Good Morning America, NBC's The Match Off, The Hollywood Trend Report, NPR, The Wall Street Journal, The New York Times, The Christian Science Monitor, Woman's World, Westlake Magazine, Ventana Magazine, and The LA Times
- See more at: http://www.julieferman.com/#sthash.kuPnEkVh.dpuf
Over 20,000 Southern CA single men and women are privately registered with Julie Ferman
Responsible for over 1100 marriages, with over 23 years in business as a personal matchmaker and seasoned dating coach, Julie is thoroughly committed to making dating more fun and more fruitful for you
Julie Ferman chooses her clients carefully, providing an intimate, personalized, boutique experience from Hello to Happily Ever After.
Julie's been featured on Dr. Phil, The Today Show, Good Morning America, NBC's The Match Off, The Hollywood Trend Report, NPR, The Wall Street Journal, The New York Times, The Christian Science Monitor, Woman's World, Westlake Magazine, Ventana Magazine, and The LA Times
- See more at: http://www.julieferman.com/#sthash.kuPnEk
Julie Ferman has over 20,000 Southern CA single men and women that are privately registered with her agency. She is responsible for over 1100 marriages, with over 23 years in business as a personal matchmaker and seasoned dating coach, Julie is thoroughly committed to making dating more fun and more fruitful for you. She chooses her clients carefully, providing an intimate, personalized, boutique experience from Hello to Happily Ever After. Julie has been featured on Dr. Phil, The Today Show, Good Morning America, NBC's The Match Off, The Hollywood Trend Report, NPR, The Wall Street Journal, The New York Times, The Christian Science Monitor, Woman's World, Westlake Magazine, Ventana Magazine, and The LA Tim Her clients range from Orange County, West Los Angeles, the SF Valley, Ventura County and Santa Barbara, serving both male and female clients. Julie personally orchestrates your first dates, vetting and screening each candidate for mutual interest and attraction. You experience magical first dates with lasting potential.
Phone Number : 805-371-9557
Website :www.JulieFerman.com
Renee Piane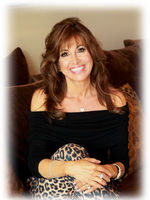 About Me :After nearly two decades in the love and dating industry, Renee Piane has helped thousands of people find true love or get back out there after a divorce or separation.
Bio :Hello! I'm Renée Piane, The Love Designer, and I'm on a mission to ignite the hearts of busy, successful people around the world to Get Real about Love and reinvent their love lives. I am honored that you are here to learn more about me and discover how I can help you achieve your ultimate love vision. Together, we will navigate the wild world of dating as you open your heart to discover what you are looking for as your redesign your new lifestyle!
Now, it's your turn! Choosing a life partner is one of the most important decisions of your life, yet most people rush into relationships or stay in unfulfilling situations that aren't aligned with who they really are.
We all have a calling in this life, and this is mine. I'm here to reignite your faith by sharing my expertise, resources and personal journey with you. Nothing makes me happier than to receive a love story or testimonial from a client who has found their match. Now, let's find yours!
Phone Number : (310) 827-1100
Laurie Davis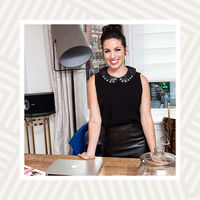 About Me :Laurie has been nominated Best Dating Coach two years in a row at the iDate Awards, and her advice has been featured in more than 500 international media outlets. A veteran of chat rooms and Instant Messenger, she learned what to always do online�and what to never do. Laurie wrote her first online dating profile in 2001, and after encouraging her friends to join various dating sites, she became their go-to guide for online dating advice. She�s grown her passion for helping people connect online into a personalized and hyper-customized service that teaches singles how to use the written word to improve their chances of finding love.
Bio :An early adopter of flirting on the Web, Laurie was working as a Fortune 500 marketing consultant when she lost several contracts due to the recession. Then inspiration struck: What if she could fuse her personal dating successes with her professional background? Forty-eight hours later, with only fifty dollars and a Twitter account, she carved out a unique niche in the industry to help singles navigate tech in the dating world. Since founding eFlirt, she has trained other Certified eFlirt Experts in the company's proprietary method.
Laurie has been nominated Best Dating Coach for the last two years in the iDate Awards. Featured in over 500 international media outlets, Laurie's advice has appeared in The New York Times, Good Morning America, Katie Couric, Forbes, ELLE, Men's Health, Mashable, The Telegraph and The Globe and Mail, among others. She has contributed to the Huffington Post, CNBC, YourTango, AllTop and DatingAdvice.com. And she speaks frequently on stage at events such as South by Southwest (SXSW) Interactive, Internet Week, Social Media Week, 140conf, techweek, and Shecky's Girls Night Out
Laurie's book, Love At First Click: The Ultimate Guide to Online Dating, was released by Atria Books, a division of Simon & Schuster, in January 2013. Laurie recently wed her tweetheart, Thomas Edwards, whom she first eFlirted with in 140 characters on Twitter five years ago.
Website :www.eflirtexpert.com
Gina Stewart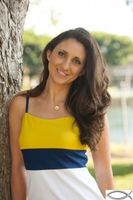 About Me :I'm Gina Stewart and I started Expert Online Dating in response to a very specific problem I found while I was online dating: men didn't know how to use online dating to attract women. As both a woman and advertising executive, the opportunities I saw men miss online rivaled the national debt. It broke my heart. I couldn't stand to see good men missing their chance at meeting women. Not when I knew what I knew.
Bio :I'm the girl who wants to elevate you. I've been a guy's girl my whole life. Blame it on being raised a Daddy's girl combined with having two big brothers and guy friends, something stuck, who knows. As you get to know me you'll see the tom-boy in my personality. I play a variety of sports competitively, complete with broken bones. I broke my foot playing tennis and my nose when I took a softball to the face. That part is not recommended! I speak frankly. My sense of humor can make you blush. I've always been one to hang with the guys.
Ultimately, I really like men as people. So you get that I like men but that certainly isn't the entire scope of me. Let's not forget one very important fact: I am, and forever will be, a woman. I am equally invested in all things expectantly female. From feelings to friends to fashion, I get what makes women wonderfully unique to you men. Most importantly, I know what we women are looking for in a partner and why. And I know how you can become that man and win the girl. Before I become an online dating coach I was doing marketing and advertising. I've always had a deep love of business and the creative strategy of business was the apex of my interest. I've always been a writer with a quirky sense of humor. As a kid I wanted to either write Super Bowl commercials or, write the taglines for movie posters. I realize the latter is a stranger goal but someone DOES do that! I worked for marketing and advertising companies servicing some of the biggest brands in the world: Wal-Mart, Coke, Target, Proctor and Gamble. You can say I learned a thing or two about the importance of a powerful brand, unique product, creative message and compelling call to action (all things I harness and create for my clients now). When I started online dating,I immediately noted how men marketed themselves to prospective dates and how they were well intentioned but often missing the mark. That's how I viewed it: Online Dating=Personal Marketing; Men= FAIL. The extent of the problem was undeniable when while I was online dating I was contacted by two very different men with the exact same, and I mean, exactly- the-exact-same, exact typos, poorly written profile. A modern Nancy Drew, I traced it back to a blog where men were asking other men for help. Poor guys. What bad help they had received. But my mission as born, and I created this business to help the men I know to be so great, meet the women they deserve. I'm so happy you have found me in that mission. No longer do you have to wonder what you have to do when it comes to women, let me ease that burden. No longer do you have to feel the frustration of spinning your wheels to advance to nowhere. Now is the time to change your life and luck with women. Now is the time to feel the rush of excitement from a pair of beautiful smiling eyes with their gaze cast on you, the hyperawareness of a delicate brush of her hand on yours, and the soft billowy kiss of her lips. Enter your email below to start your online dating journey to meeting the right women now.
Joshua Pompey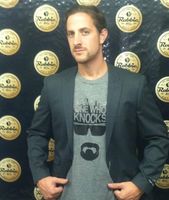 About Me :My name is Joshua Pompey and since 2009 I have been helping men to meet women online at a success rate of over 99% through my products and service.
Bio :Voted by DatingAdvice.Com as one of the top ten online dating experts in the world, dating coach, author, and world recognized expert in the field of online dating Joshua Pompey, is perhaps the most respected man in the industry and a pioneer in the world of online dating.
Website :joshuapompey.com
Melani Robinson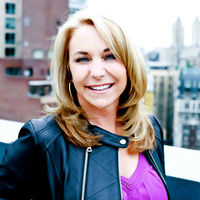 About Me :My name is Melani Robinson and I'm a writer/blogger, and online dating expert living in New York City on the Upper West Side.
Bio :I have two now-grown daughters, Morgan and Chelsea and we're very close. I raised them alone and it was sometimes rough but there was always lots of love. The three of us were a team and actually still are. I do my best to respect their privacy and if you've read my writing you probably understand. It's not easy to have a mom who's an over-sharer.
I live in a small apartment with my dogs Kate and Nigel. But, no man. It's not that I'm disinterested in men, far from it, but I guess you could say I'm picky. A few years ago I got in my car drove cross-country from Las Vegas (my hometown) to Manhattan to start a new life. I was forty-eight years old, heartbroken and in desperate need of a fresh start in a place with few memories. My husband had died two years before and I wasn't sure I wanted to stick around without him. I loved him fiercely and his death took me to my knees. He'd always thought I was a good writer and constantly encouraged me to write a book—our story. It was both a spectacular and unusual love. I would laugh when he mentioned writing, not because I found it funny, but as a way to cover fear. I knew I could never be a writer and even attempting the craft seemed too daunting to consider. But, after he died I started the book he wanted me to write as a way to honor him. Certainly not the right reason to do so, but then something amazing happened. I fell in love with the process. For two years I got up each day, sat at the computer and told our story. When finished I had a choice. I could stay in Las Vegas, surrounded by my past and slowly disappear or I could get on with living and try to leave the sadness behind. I chose New York City because it is literary Mecca and I figured I might be able to weasel myself into that world. I also knew the manuscript I'd written was amateurish and wanted to make it better. I knew the growth opportunity as a writer was bottomless in the city. I began taking writing classes and learned I needed to build a platform if I ever wanted to get my memoir published. I was told blogging was a great way to do that but I had no idea what I'd blog about—until I started online dating. When my husband had been gone as long as we were together I knew it was time to open myself up to the possibility of love again and online dating seemed the best option. I began having the most ridiculous experiences and when I told friends about my escapades they suggested it might be a good blog topic. I launched
www.1yearofonlinedatingat50.com
, which took off like crazy. Seems I wasn't the only person dating lunatics. During that year the blog won an award, I was named one of the ten best online dating experts, and I began writing for
The Huffington Post,
which further expanded my following. By the end of the year, I'd reached dating burnout—over one hundred dates can have that effect—but I also had a new career with my "expert" status. I now conduct online dating boot camps for those struggling with the process and also private consulting for people who prefer one-on-one assistance. I've seen it all so nothing shocks me and I'm always able to help people correct mistakes and have greater success with online dating. I'm also writing a book based on the blog and it's almost finished. My daughter Chelsea, who doesn't mince words, calls my online dating experiences a "shit show" and she's probably right, but it does make for entertaining reading. I'm so grateful to the people who've followed along on my journey. There's nothing I love more than to hear from you in the Comments or Contact sections. I always respond when you reach out because I'm thrilled to get to know you and hear what you think. It is my hope that I can always keep you entertained, laughing and coming back for more.
Website :www.melanirobinson.com
Stephany Alexander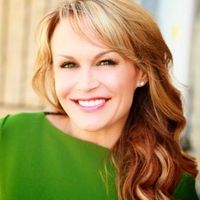 About Me :Relationship and dating expert Stephany Alexander, nicknamed �Little Miss WomanSaver� by her fans, is an entrepreneur and the founder of WomanSavers.com, one of the most popular women�s websites in the world (top 1%).
Bio :
WomanSavers.com Free Date Screening Service is a revolutionary woman-to-woman social networking portal promoting safer and smarter dating decisions. It's free to search and free to post! Womansavers offers advice for women and men seeking information about relationships, dating, sex, marriage, divorce, safety and is home to one of the most popular abuse support women's forums. Registered members share their experiences through open communications. WomanSavers features a radio program hosted by criminal and safety expert Susan Bartelstone who specializes in women's safety issues. In addition, WomanSavers has a volunteer physician on staff to help answer medical questions, plus over 200 volunteer representatives worldwide dedicating their time and efforts towards women's abuse prevention. WomanSavers works with countless women's organizations worldwide and has exhibited at dozens of conferences, including NAWBO (National Association of Women Business Owners), NATPE (National Association of Television Program Executives) and iDate. WomanSavers was nominated as a finalist for the prestigious internet Pixel Award (Academy Awards of the Internet).
Ms. Alexander has shown celebrities like Kim Kardashian, Comedian Elayne Boosler and former First Lady Maria Shriver how to use the internet to screen people to protect themselves, their families and what they value. She is considered one of the world's foremost authorities on dating and relationships and has over a decade of experience in matters of the heart having written countless articles and polling 600,000+ women. She has counseled thousands of men and women worldwide, traveling to over 39 countries. To view Ms. Alexander's demo reel, please view the below video.
As author of the best-seller, "Sex, Lies and the Internet" – An Online Dating Survival Guide, Ms. Alexander gives invaluable dating tips and shows women how to screen their dates so they can date safer and smarter. Her book has sold thousands of copies worldwide and can be purchased at SexLiesandtheInternet.com.
Ms. Alexander's second book, "The Cheat Sheet: A Clue-by-Clue Guide to Finding Out If He's Unfaithful" shows you how to catch a cheater, survive infidelity and affair-proof your relationship so you can live happily ever after. "The Cheat Sheet" is co-authored by the talented Rea Frey, published by Adams Media, with the foreword written by Tommy Habeeb, former host of the TV shows "Cheaters" and "Stag." The book is available on Amazon.com.
Ms. Alexander is the founder of a 501C-3 Non-Profit Charity that supports and works with various organizations to help educate and prevent abuse against women, children and animals. The Foundation for Abuse Prevention focuses on helping women, children and animals who have been devastated by abuse and educates the public on how to prevent and recover from abusive situations. The Foundation also works to eliminate emotional, physical and psychological abuse within the family unit to promote healthy and happy relationships. The Foundation believes that every woman, child and animal has the right to live free of violence and that information and education can play a key role in prevention and recovery.
Frequently called on by the media as one of the nation's leading authorities on relationships, dating and infidelity, Ms. Alexander and her companies have been featured on: the Mike & Juliet Show (repeat expert), E! Entertainment, CBS Early Show, FOX Nationwide News, FOX Business, MSNBC, CBS, Sirius-XM Satellite, the BBC, Playboy Radio, KROQ, KIIS-FM and in "O" (Oprah) Magazine, Esquire, Glamour, USA Today, the Wall Street Journal, the New York Times, Chicago Tribune, Women's Business Magazine, Associated Press, the National Enquirer and on hundreds of radio and internet shows.
Ms. Alexander and her organizations have been proud members and supporters of the following professional firms: NAFE (Natl. Assoc. of Female Executives), NOW (Natl. Organization of Women), WITI (Women in Technology), NAWBO (Natl Assoc. of Women Business Owners), WLE (Women's Leadership Exchange), DWC (Downtown Women's Club), NAWW (Natl. Association of Women Writers), International Virtual Women's Chamber of Commerce, U.S. Women's Chamber of Commerce, AWE (Assoc. of Web Entrepreneurs), Cambridge Who's Who of Executives, Princeton Professional Leaders, and the Academy for Professional Speaking. Ms. Alexander gives street-smart advice and has been called one of America's most straight-forward dating and relationship experts.
Ms. Alexander loves spending time with her own Mr. Right who she screened using her own dating techniques.
Website :www.stephanyalexander.com
Deanna Lorraine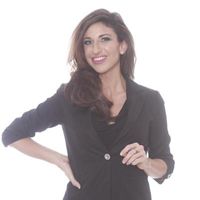 About Me :DeAnna applies the most accurate, up-to-date, and successful dating, relationship, and attraction secrets and strategies on the market and is constantly researching and learning herself. Being professionally trained and certified in so many different areas, along with having such a wide breadth of skills and remedies in her Coaching "utility belt", puts DeAnna way ahead of all other "experts" in the industry.
Bio :Ms. DeAnna Lorraine is an internationally-acclaimed Dating & Relationship Coach and is recognized as one of the leading and most trusted female Dating Coach for men in the world. Nicknamed "Ms. Hitch," she specializes in coaching single men who have been chronically unlucky in love and unsuccessful with women – and ready to flip the script on it! Ms. Hitch is responsible for transforming hundreds of men from inexperienced, unpopular, shy, socially awkward, single guys to confident, desirable 'Casanovas' who readily attract women. Her revolutionary coaching method for helping men to powerfully attract, date, and succeed with women has produced spectacular results in the love lives of men young and old, and have led to hundreds of new relationships, 'rock star' sex lives, and marriages with women that they had previously only dreamed about getting. Ms. Lorraine is based out of sunny San Diego, California but about 50% of the clients she works with are located in different parts of the world, from the East Coast to Dubai, to Australia, and everywhere in-between.
Phone Number : 1-866-922-1188
Website :www.deannalorraine.com
Erika Ettin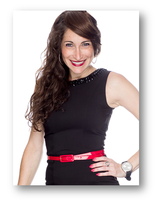 About Me :After working in the finance industry for over seven years, I was ready to take the leap to quit my job and start this business. I have since worked with hundreds of clients who are now navigating the online dating waters confidently. Some are married and engaged, some are in relationships, and some simply have the confidence to know that online dating does work. It genuinely makes me happy to see others find happiness, so I�d love to help along the way and share my secrets to success at online dating.
Bio :As a very early adopter of online dating, starting in 2001, I knew that this then-new way of meeting people seemed extremely promising. Over the years, through online dating, I had countless dates, numerous relationships, and enough stories to last a lifetime.
Also, given that my background is in Economics and Business (I received a B.A. in Economics from Cornell University and an M.B.A. from Georgetown's McDonough School of Business), I decided to start tracking my own online dating results in none other than a spreadsheet.
I honed my profile (shown below) and emails to a point that my response rate, or percentage of men who responded to my initial email, was well over 60%, almost unheard of in the online dating world. (OkCupid even calls a 36% response rate "nicely above average.") I was able to convert about half of those into dates. (This time, 30% is average.)
My philosophy is that if you market yourself well, you'll get more dates. And, the more first dates you go on, the higher the probability that you'll have a connection with someone, simply by increasing your odds.
Phone Number : 877.71.NUDGE
Website :www.alittlenudge.com