How To Start Your Online Dating Profile On The Right Click

May 18th, 2015
By Website Admin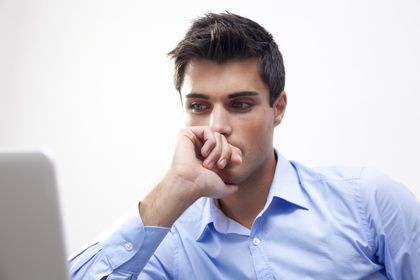 The thought of online dating can be intimidating to some and creating a profile that will stand out to Mr. or Ms. Perfect can be downright scary. If you've ever thought about trying online dating but just didn't know where to start on creating that picturesque profile here are some tips to help you on your journey to finding love.
Do post a candid selfie
Not a group picture so that others will be confused as to who you are in the group, not a hunting shot with you and a bunch of dead animals around you, not a shirtless photo, save bringing back sexy for another day and certainly not a photo of you from 5 or 10 years ago. Whether we like to admit it or not looks do play a role in what we look for in finding that special someone, so why wouldn't you offer the same in yours? Post a photo of you, what you really look like, without sunglasses or filters.
Describe yourself
Don't keep people guessing about you. If you are one to read other peoples descriptions but write on yours "Ask Me" then you are not getting people to notice you, in fact you are doing the opposite as most people will think, well if they don't have time to write about themselves then I don't have time to waste on empty profiles. You don't have to write a book about yourself but at least some things that others with the same interests will want to know more about. For example, if you don't know how to cook but want to learn you can say something like "I'm a total foodie that doesn't know how to cook. Would love to find someone who can teach me or maybe take cooking classes together." You have killed two birds with one stone. Something about yourself and what you are looking for in another person.
Describe what you are looking for
Be upfront with what you want or need in a relationship. If you know you are not good with long distance relationships say "I'm looking for someone local to date." If you are active and like to take hikes or go to the gym then say you would love to find someone to go running with or who likes to be outdoors and enjoy what mother nature has to offer.
Don't let other profiles make you shy away from creating your on profile. There is someone out there for everyone but you won't find them unless you give it a try.